Tasty Corner - free kids' dining at White Palace
'Kids go free' in the Tasty Corner!
From morning to evening, mini buffets offer a constant supply of fresh, tempting food & drinks exclusively for kids.
From 11:00 to 17:00 kids (from 3 - 12 years old) can eat as much, and as often, as they like and it's all FREE. Kids love the choice and freedom whilst parents will be even happier to know that all menus, created by our chefs, have been checked by a qualified dietician.
At Tasty Corner Kids will enjoy:
All Day:
• Fresh fruit, cakes and biscuits, ice cream, yoghurt & snacks
• Fruit juices; milk; water; iced tea or chocolate

Lunch: (menu changes daily)
• Hot dishes include: Soups, assorted vegetables & potatoes, variety of meats & poultry, fish, pizza, pasta, homemade beefburgers.
• Cold dishes include: sun-kissed salads, desserts, ice creams, yoghurt, fresh fruit, cheese
• The menus may vary according to season and number of children.

Dinner – children eat with parents.

NEW Kids' Menus BY GRECOLAND

Designed in conjunction by our chefs & dietician to tempt all juniors whilst making sure they get all the nutrients they need for an active holiday. Special children menus are available in a la carte restaurants. Please advise the hotel in advance.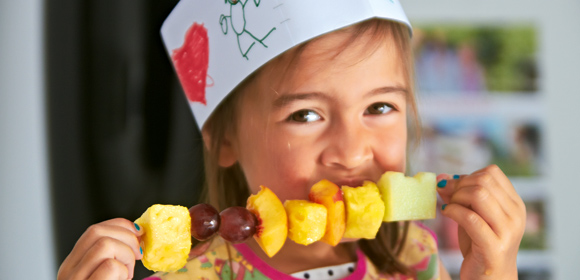 Baby Food

The resort stocks a range of international brands of baby food. Please contact the Restaurant Manager or Guest Relations Manager to order in advance. Our staff is happy to lend a hand with warming baby bottles or baby food.


Book Online
or Call +30 28310 71102
---
Kids Activities

Water Sports
Discover the Cretan Sea with the watersports team. Enjoy scuba diving, canoeing and pedaloes. Please contact the Watersports Centre on the beach.

Tennis
2 Astroturf Tennis Courts with floodlights available. Special training available for juniors & teens.

Riding Bikes
The concierge can customize a cycling adventure for you and the kids. Pedal around the neighbouring fields or sign up for
a half-day mountain biking excursion.
---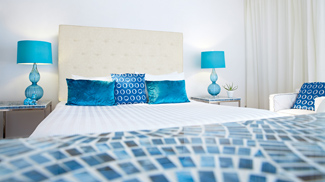 Family Living
Choose between spacious Family Guestrooms,open-plan Family Apartments or the NEW luxurious Suites.
READ MORE
---
Play 'Farmer for the day' at Agreco
Enjoy the hands-on Farm Experience, visit the mini zoo, while junior farmers (aged 6-12) can enjoy fun-filled
farm activities including making dough & baking, picking vegetables and preparing dishes for their own healthy Cretan lunch!
---